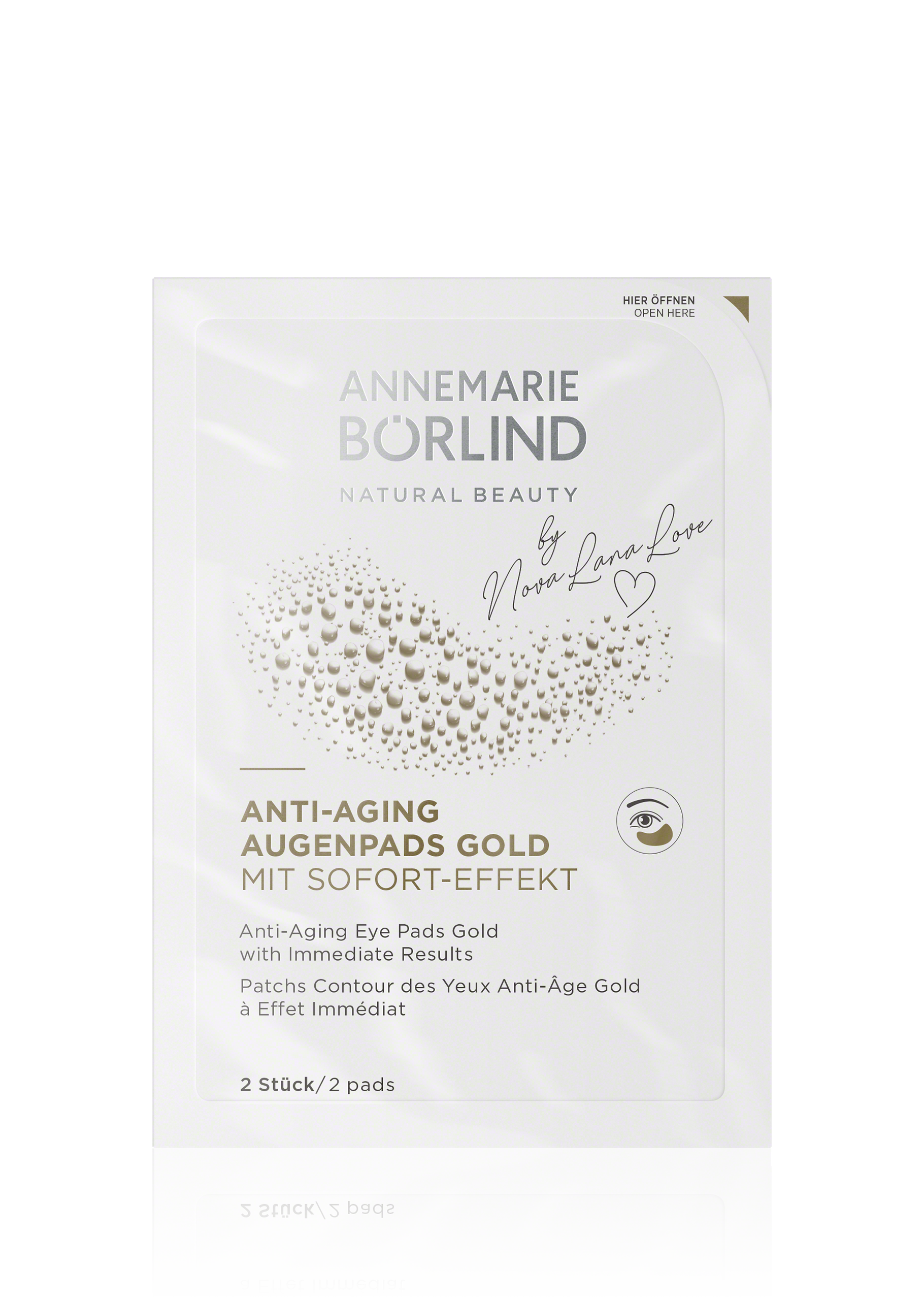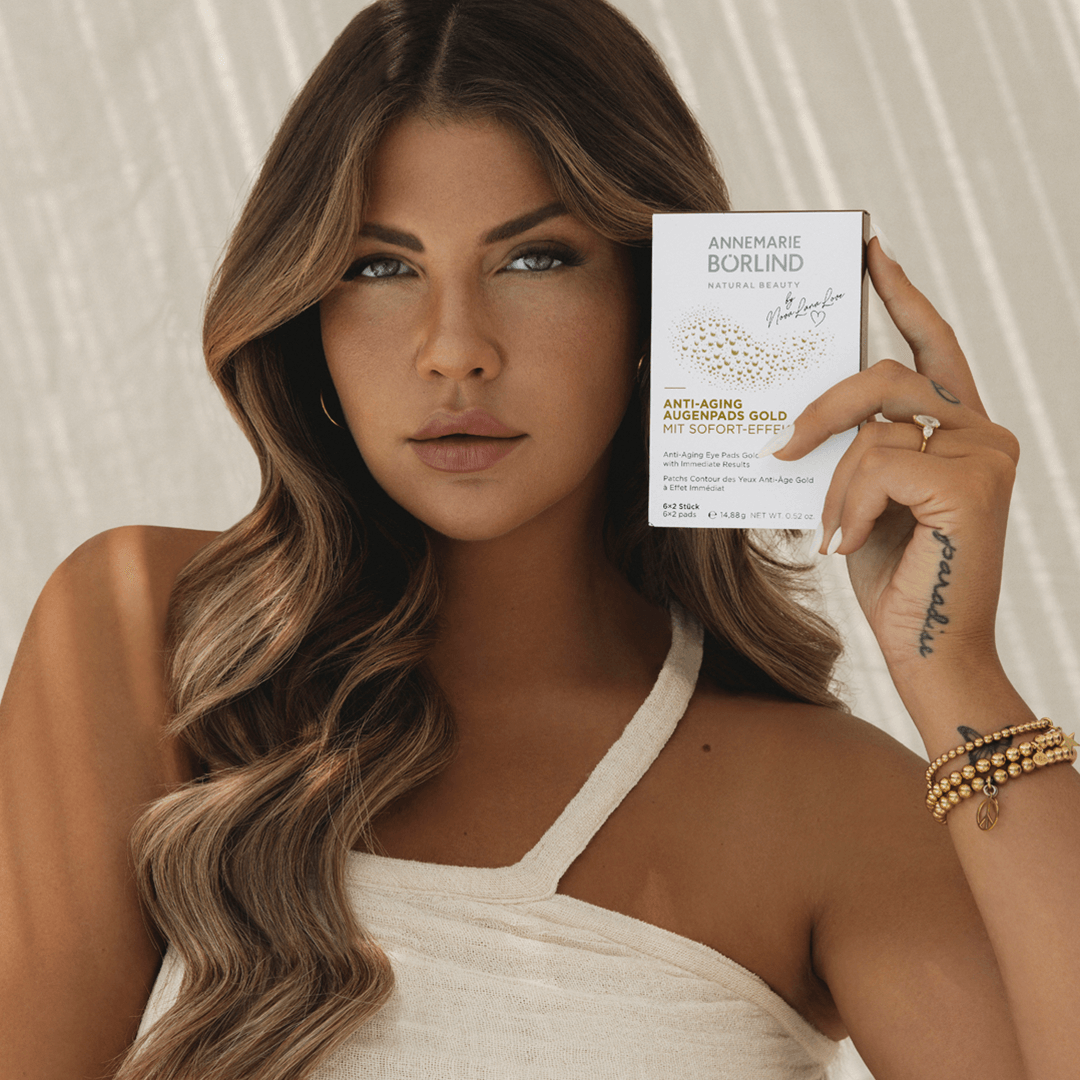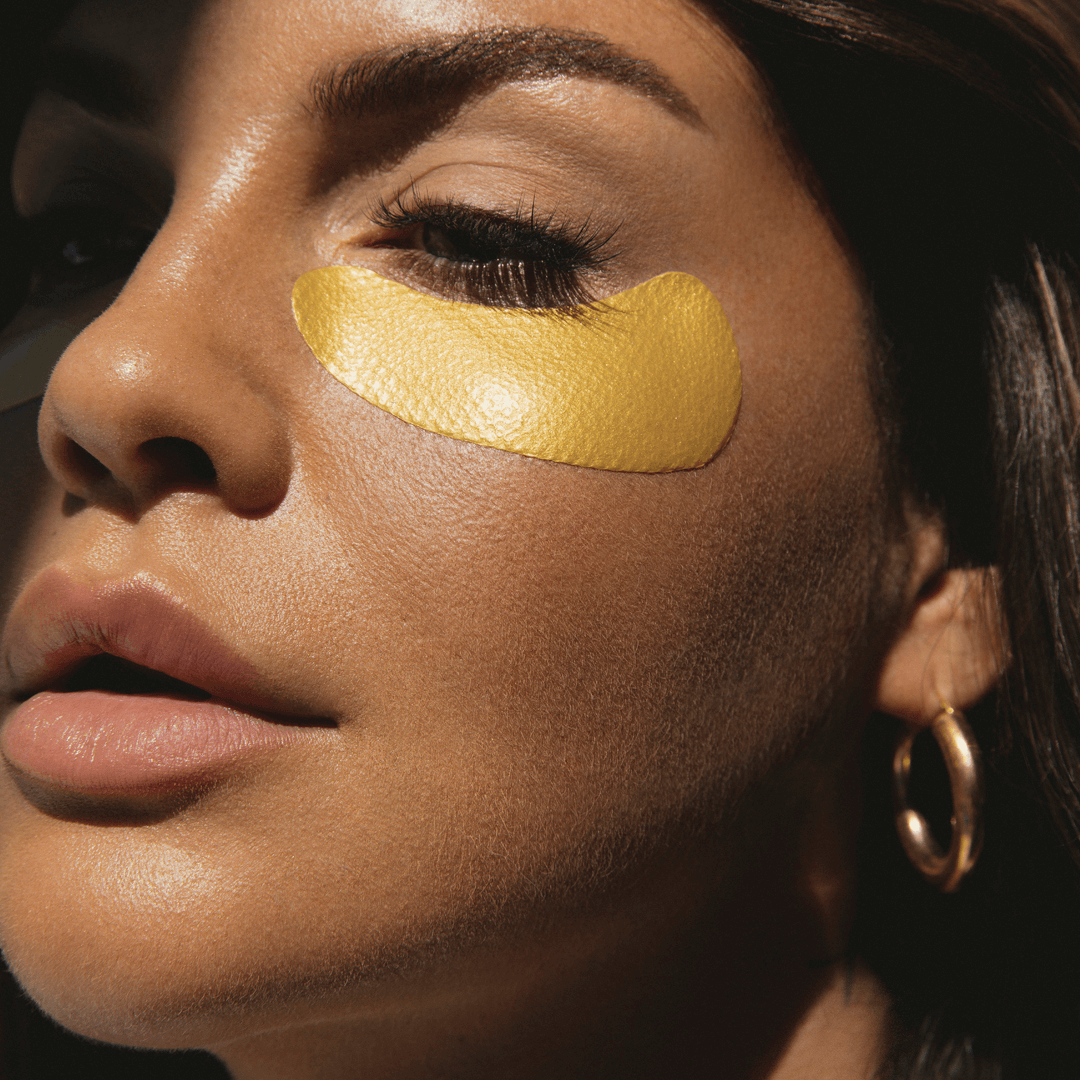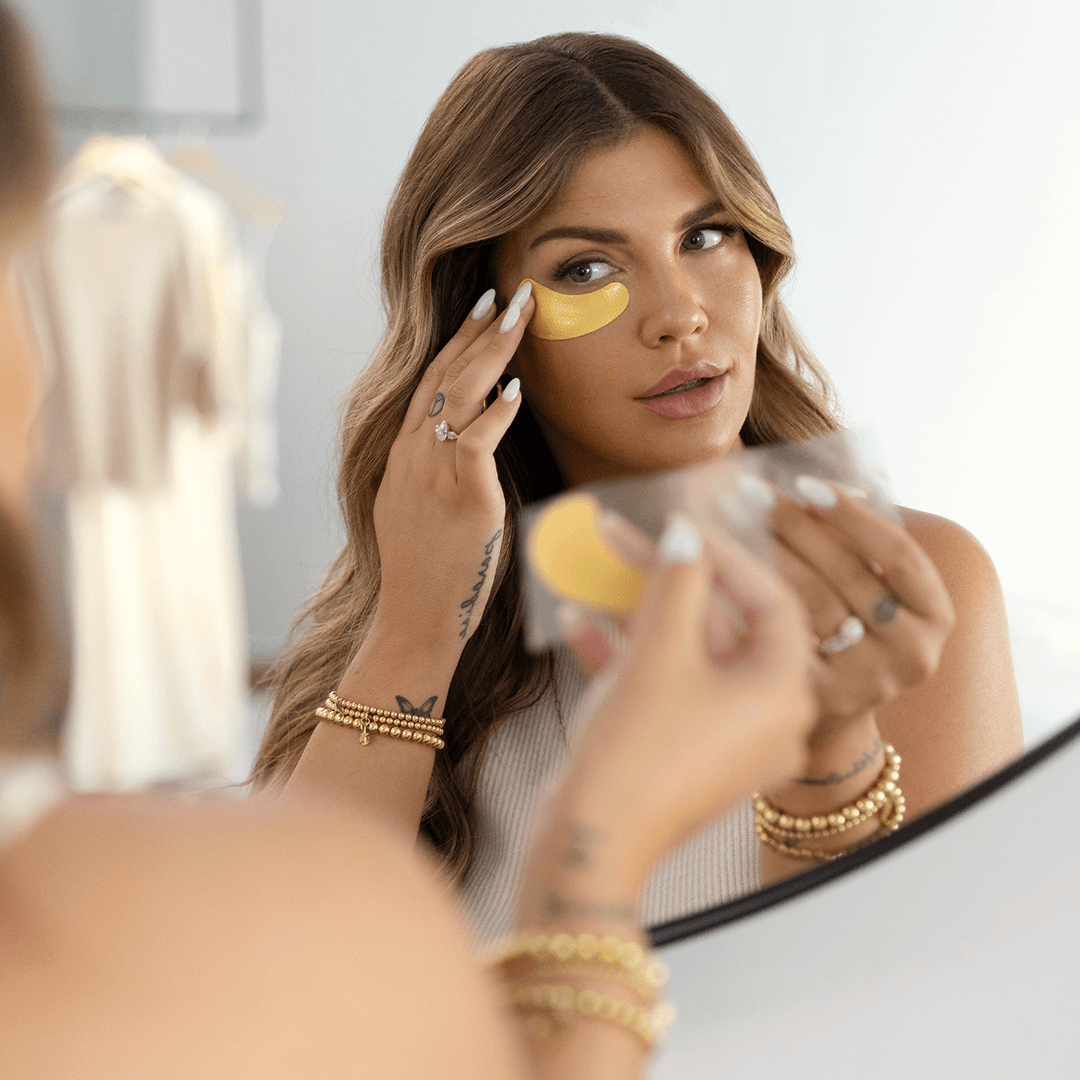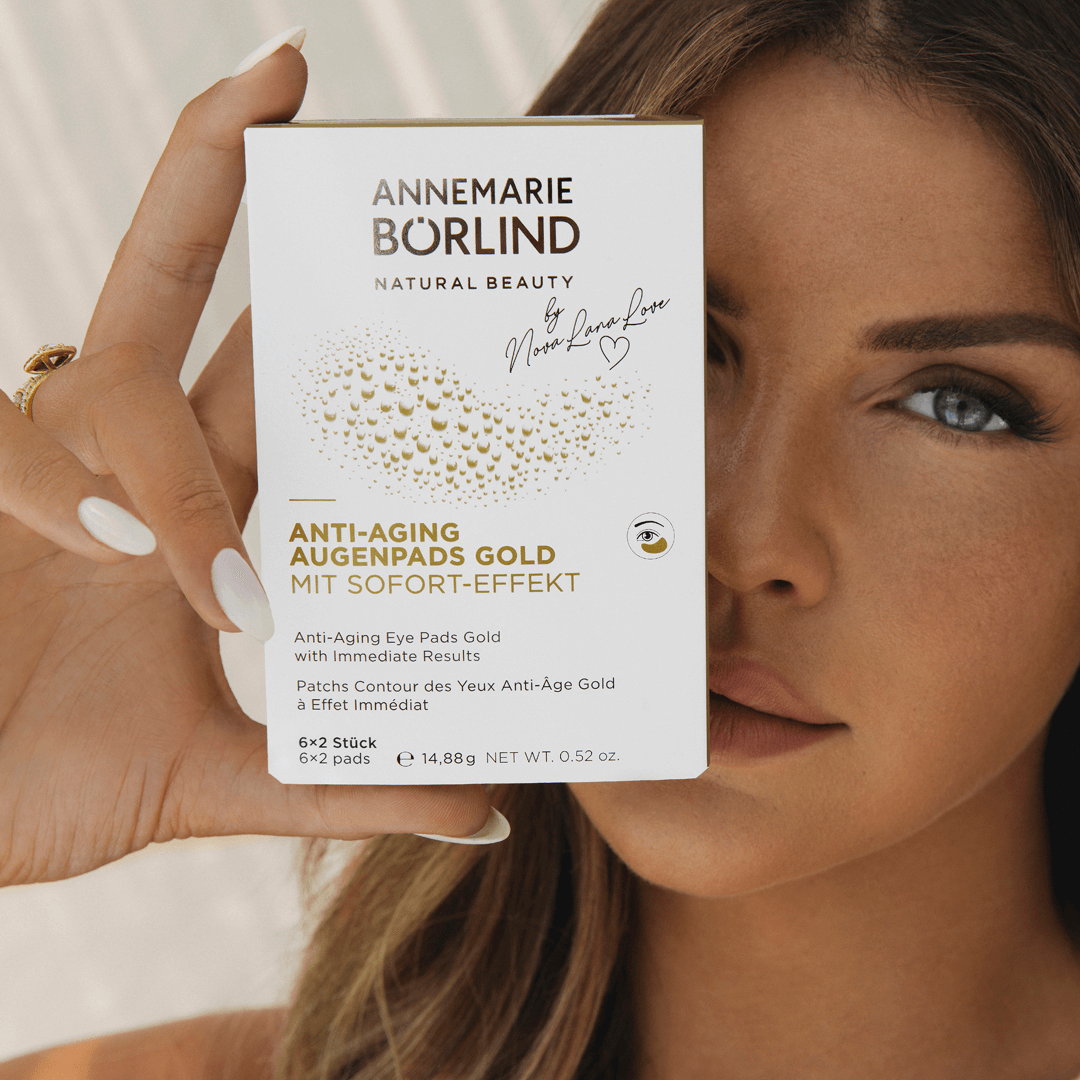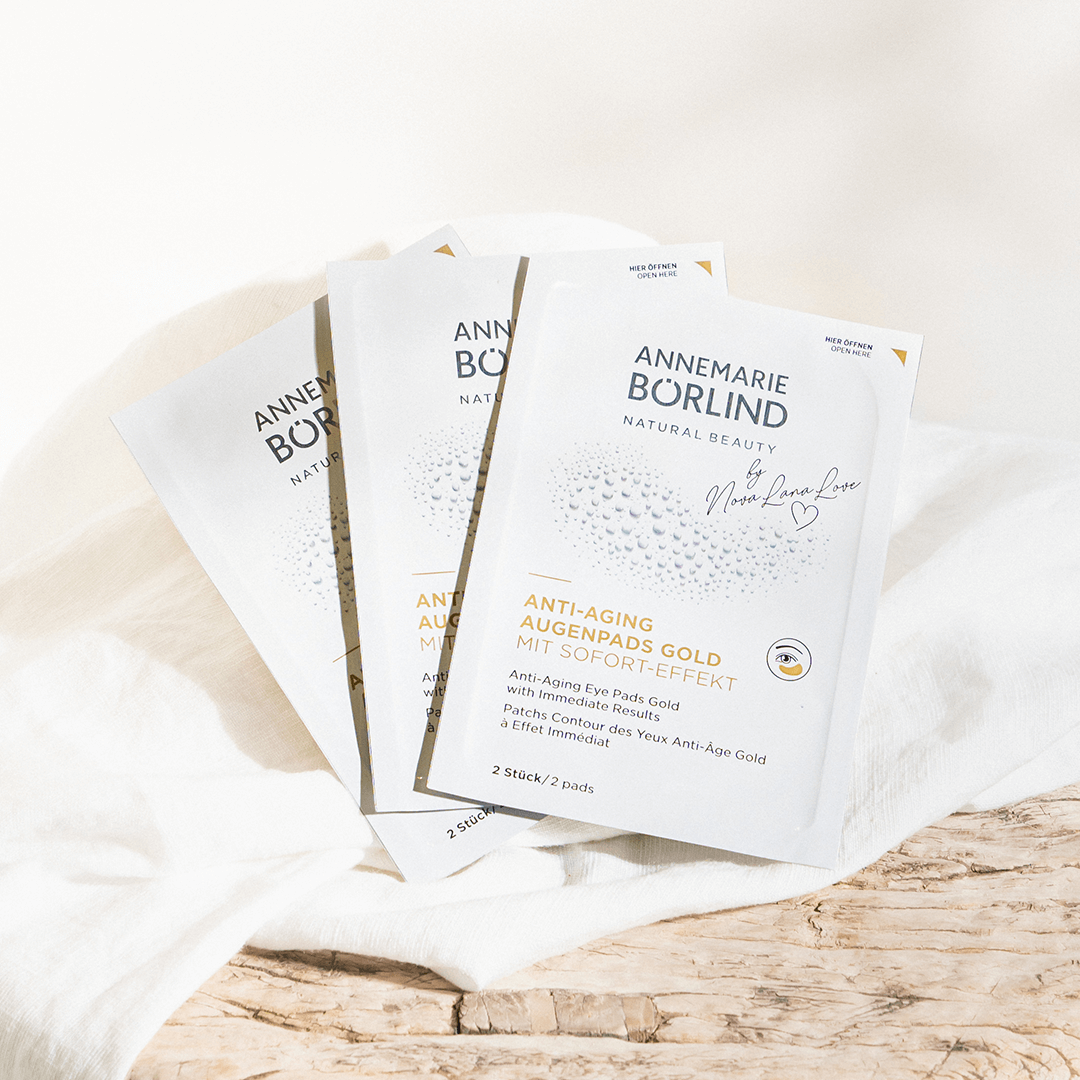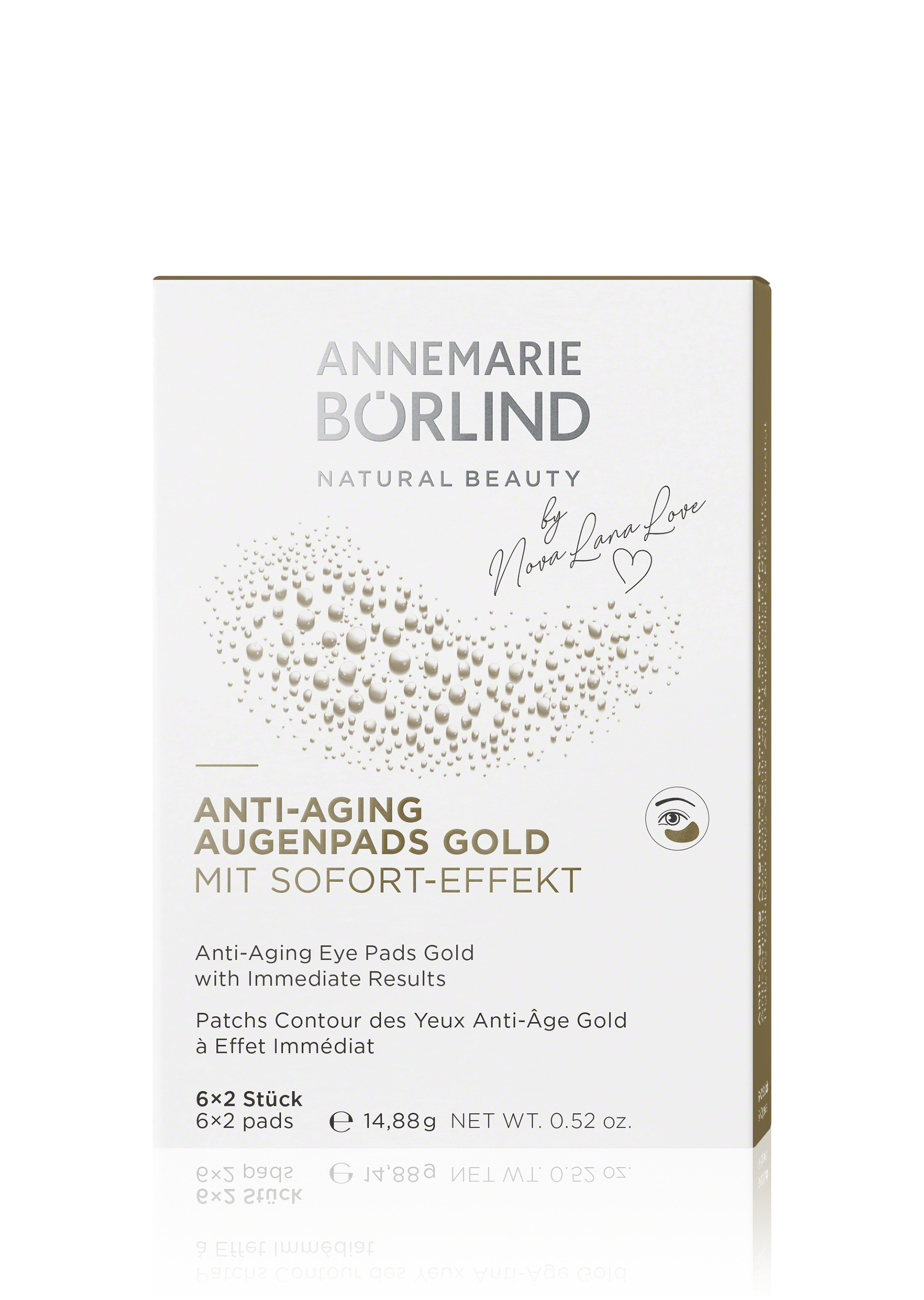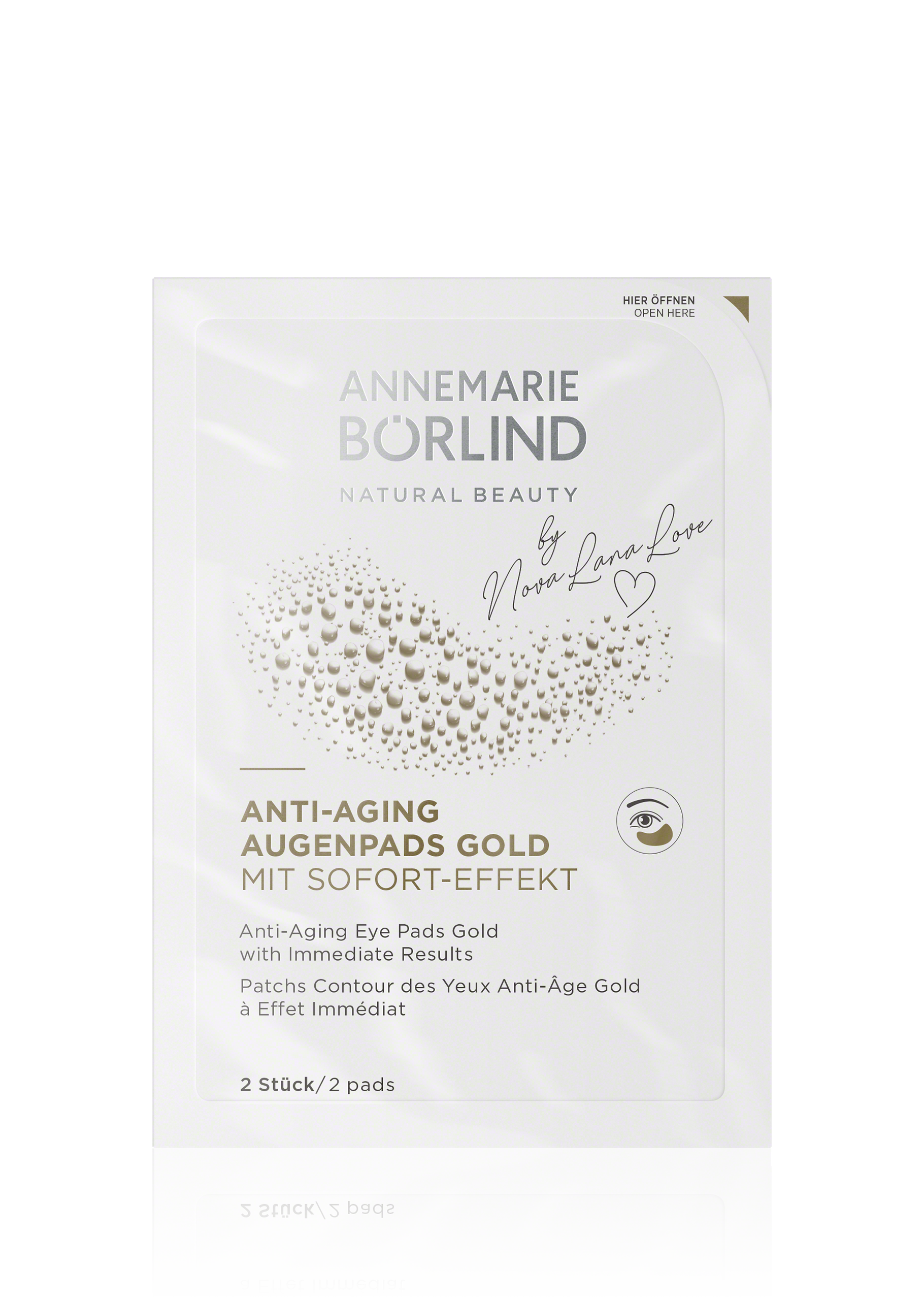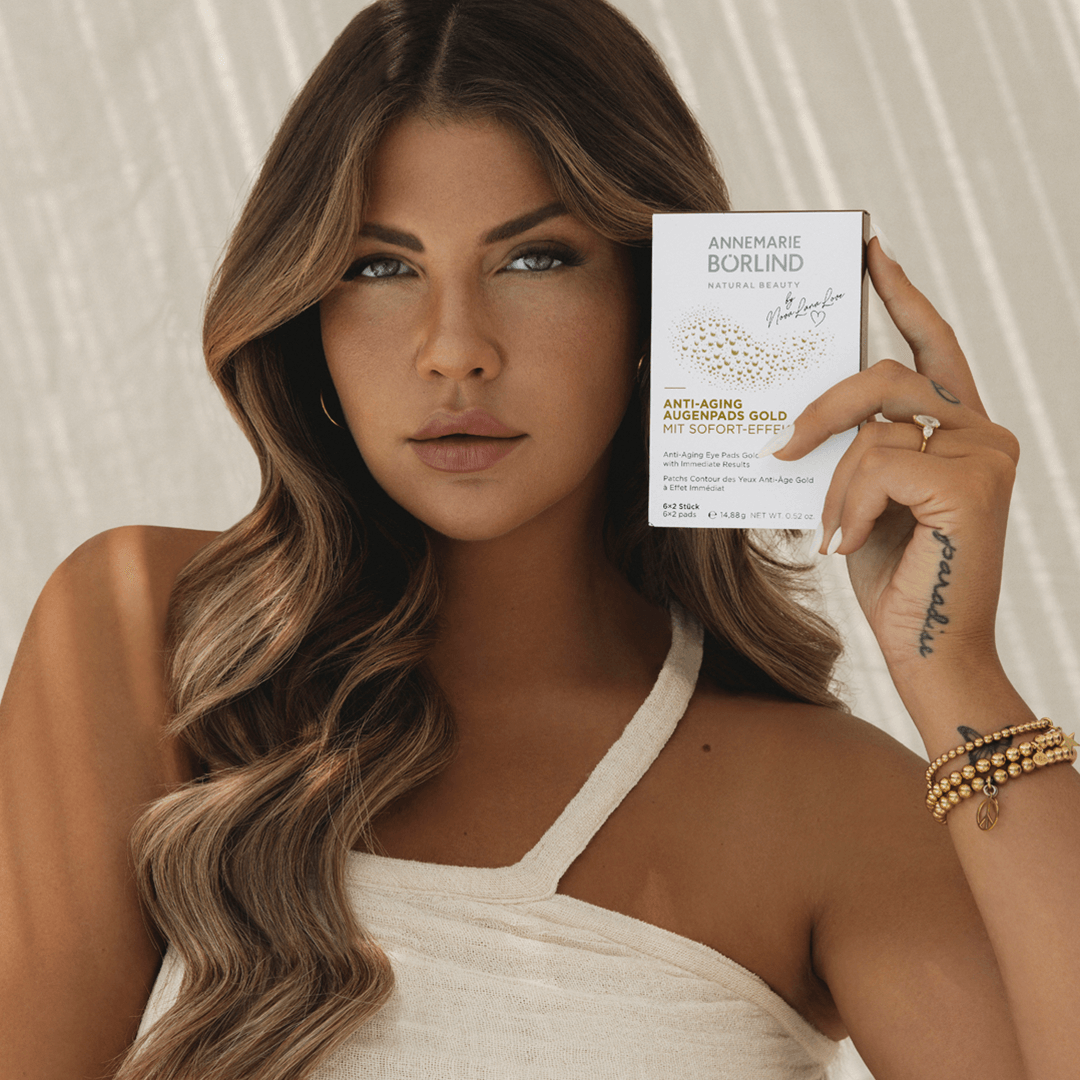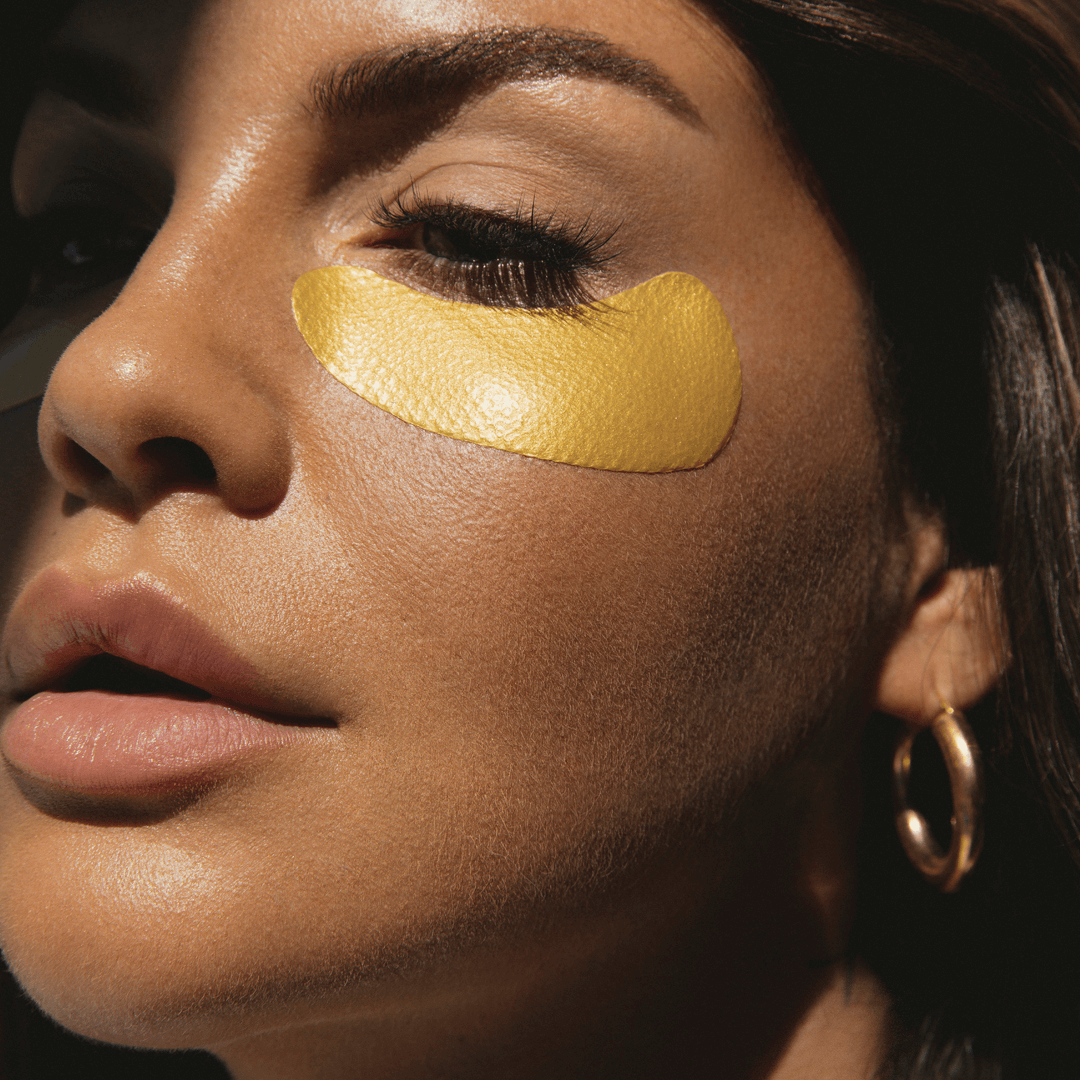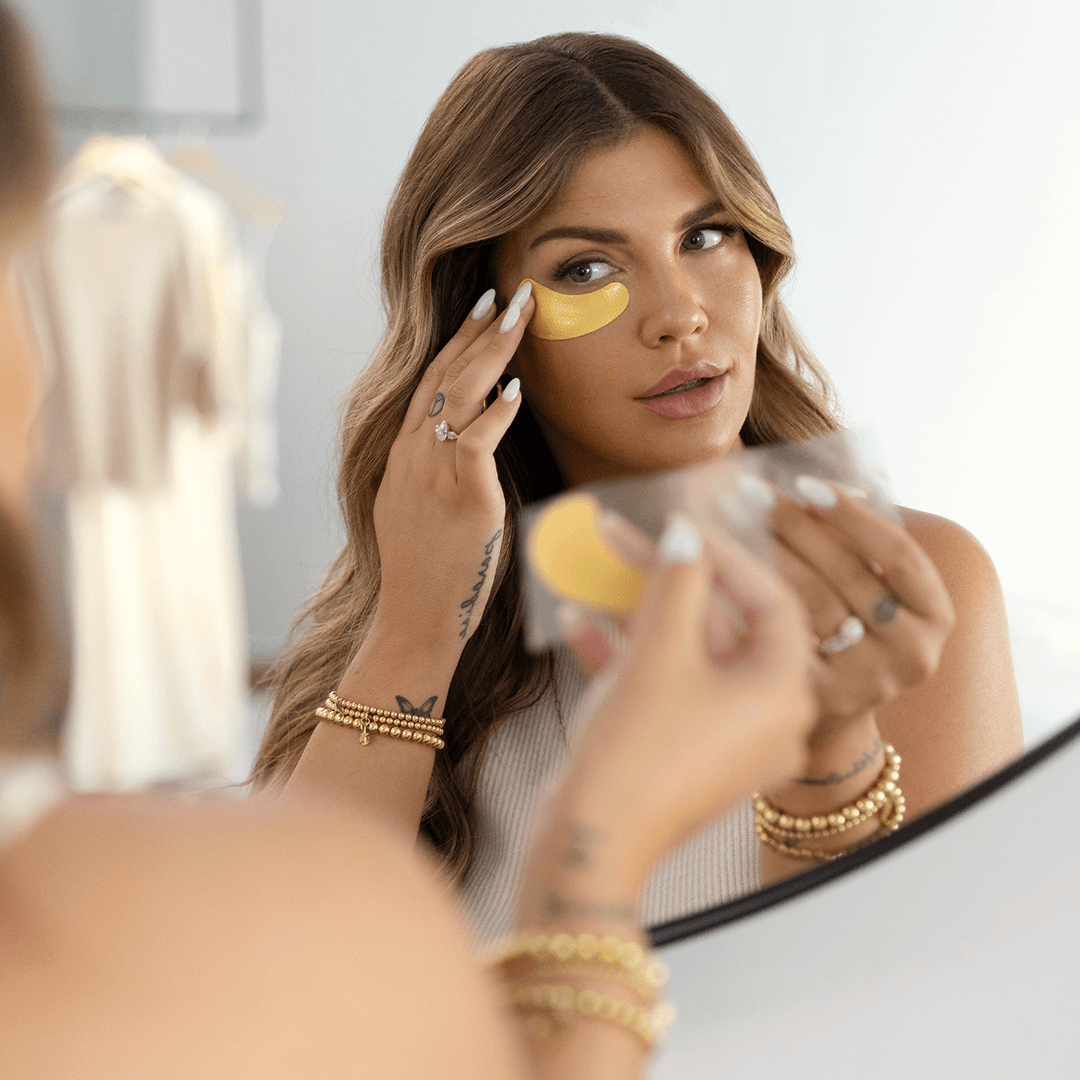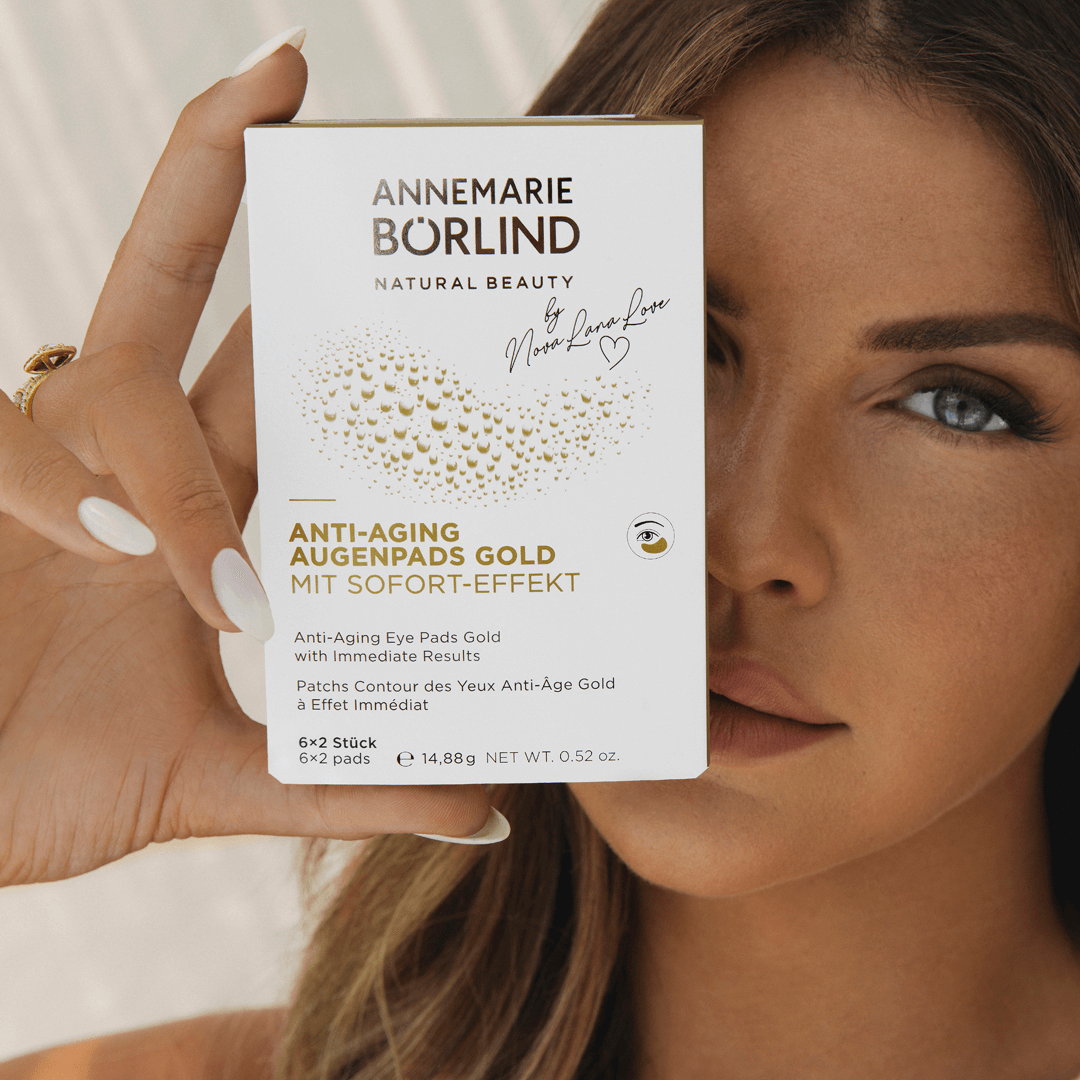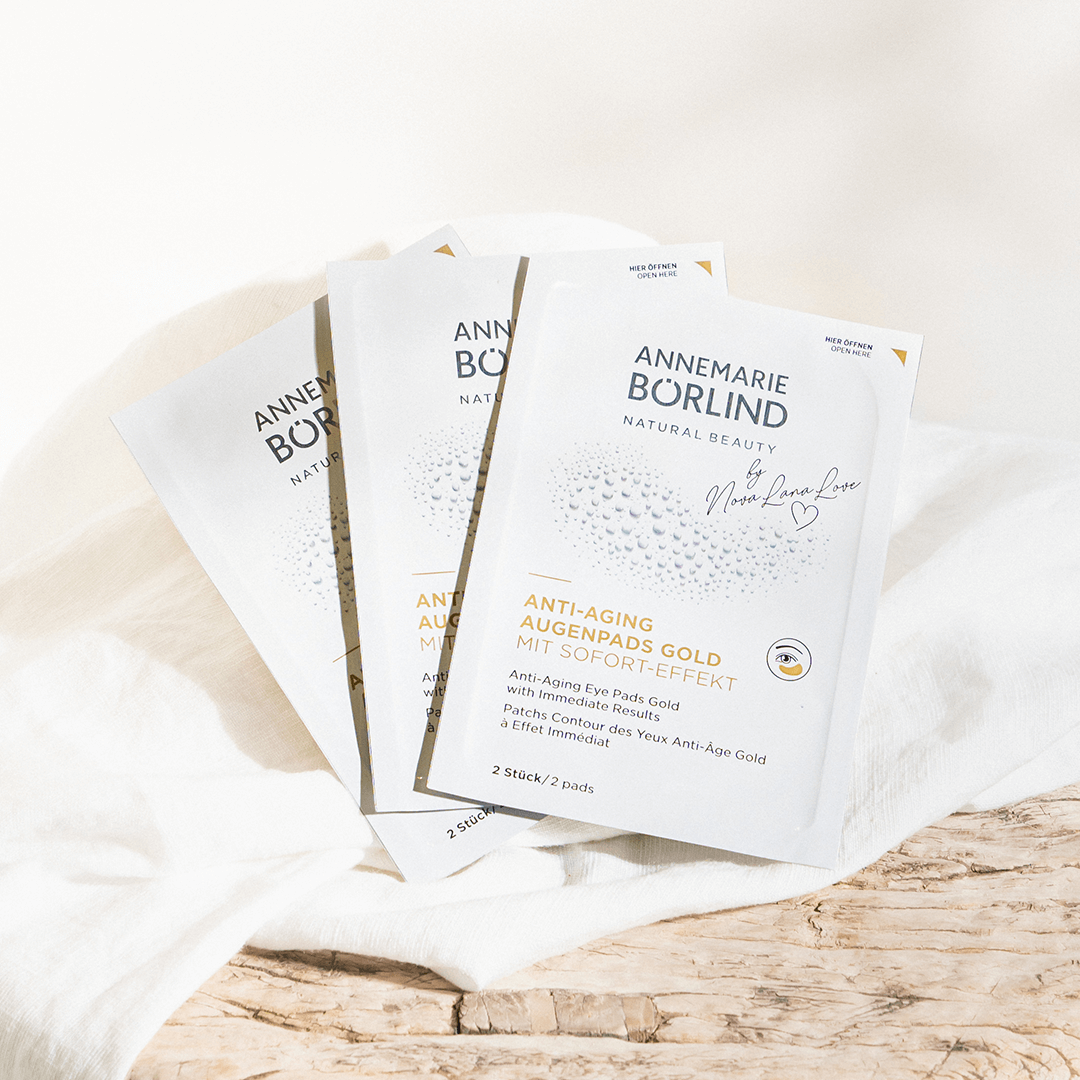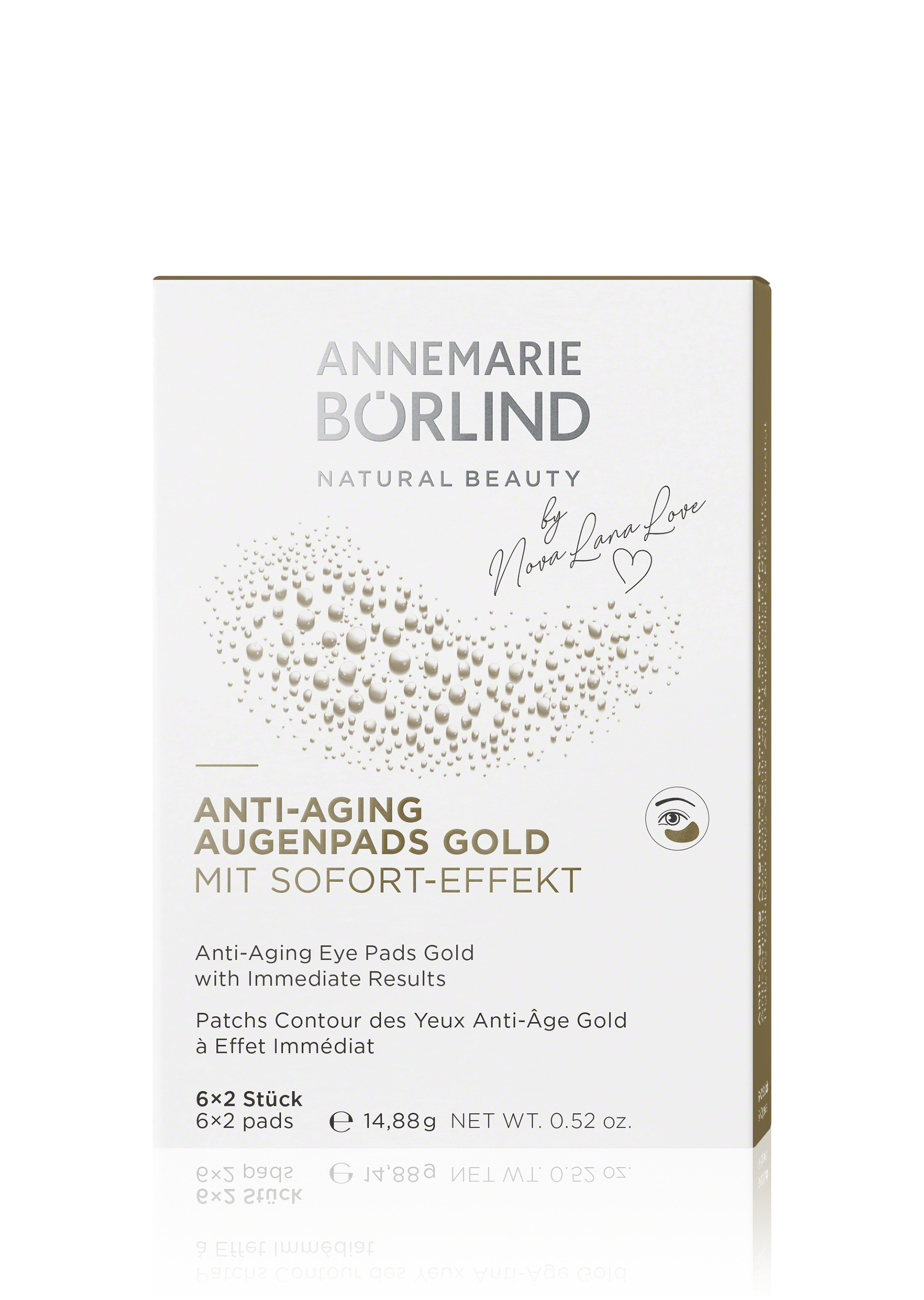 ANTI-AGING EYE PADS GOLD
with Immediate Results
Smoothing. Moisturizing. Firming.
Content:
12,000
($3.33 / 1 Stck.)
Available, delivery time: 3-10 business days
Free shipping on orders over $80
1 Order = 1 Product donation
Usage
wrinkles and lines appear visibly smoothed
moisturize tired skin
for a radiant eye area
Skin type
for all skin types
for all ages
Sustainability
Our quality promise
No genetically modified plants
Confirmed efficacy and skin compatibility
No parabens
No silicones
No mineral oil derivatives (such as kerosenes, PEGs)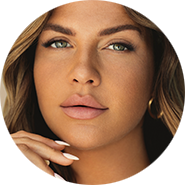 ABOUT FARINA
In her Instagram profile, Farina Opoku has regularly reported on beauty, fashion, lifestyle and travel topics since 2014. She is one of Germany's most successful influencers and has more than 1.8 million followers on Instagram. The first highlight of our development collaboration was the golden eye pads. This year, the collaboration enters the next round with a golden edition of our body oil.
Give your eyes a little love! Immediate care for first signs of aging. Four types of hyaluronic acid moisturize and help visibly reduce the appearance of wrinkles. Barley protects against free radicals. Tolerability and effectiveness are scientifically confirmed. Vegan.
Dermatologically and ophthalmologically tested
Our ingredients
Barley
Barley water, obtained from organic farming, moisturizes and contains antioxidants. Makes skin supple and supports elasticity.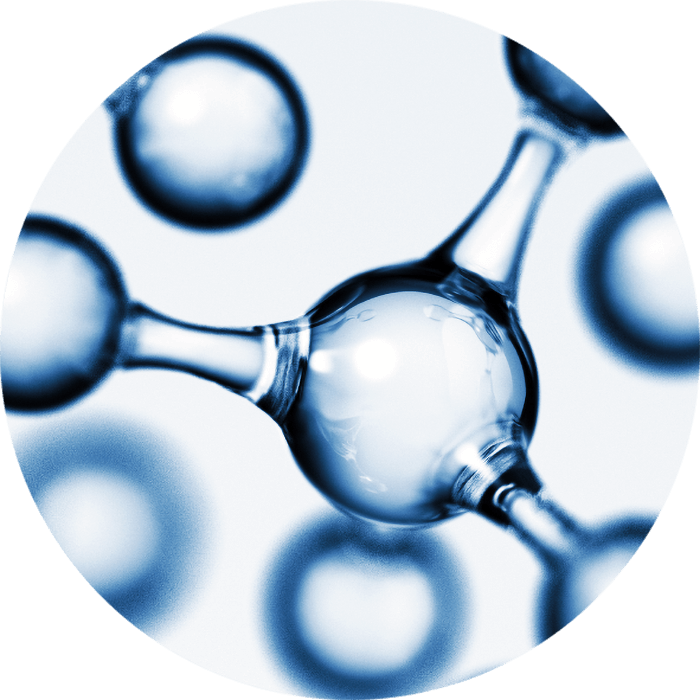 Hyaluronic Acid
Hyaluronic acid has an intense moisturizing and plumping effect. We use a combination of four different hyaluronic acids. It prevents early signs of skin aging and helps boost collagen production. Leaves skin feeling toned, smooth, and strengthened.
All ingredients
ALOE BARBADENSIS LEAF JUICE
CHONDRUS CRISPUS POWDER [CARRAGEENAN]
AMORPHOPHALLUS KONJAC ROOT EXTRACT
HORDEUM VULGARE STEM WATER
CI 77891 [TITANIUM DIOXIDE]
Remove the soaked pads from the foil and place one pad on clean under-eye area. Apply eye cream before application. Remove after about 10 minutes.
Insider Tip: Keep your eye pads in the fridge for an extra refreshing kick!
Why are the eye pads gold?
The ANTI-AGING EYE PADS contain small gold glitter particles that slightly brighten the lower eye area and make it glow.
The eye pads have a wide side and a narrow one – what is the correct way to position them?
The curved pads have a droplet-like shape to ensure that they cover the lower eye area effectively. The narrow side of the eye pads should face inward, below the inner corner of the eye and near the nose. The wider side should face outwards, towards the cheek. This ensures optimum efficacy for the lower eye area.
What effect do the ANTI-AGING EYE PADS have? Where does the "instant effect" come from?
The ANTI-AGING EYE PADS contain an active ingredient complex with four types of hyaluronic acid that boosts collagen production and perceptibly smooths the eye area. In addition, barley supports the skin's protection against free radicals and reduces wrinkles, immediately resulting in revitalized radiance.
How many times can I use the ANTI-AGING EYE PADS?
The ANTI-AGING EYE PADS are only suitable for one use. Each pack contains 6 x 2 pads, which means six uses per pack.
How are they different from the HYALURONIC EYE PADS?
The differences between the ANTI-AGING EYE PADS and the HYALURONIC EYE PADS are the color and the ingredients. The ANTI-AGING EYE PADS are gold and have a glowing effect, while the HYALURONIC EYE PADS are transparent and can also be used on the train, subway, or bus, for example. The golden eye pads contain an active ingredient complex with four types of hyaluronic acid and barley that leave the skin feeling smooth and protect it against free radicals. The HYALURONIC EYE PADS contain botanical hyaluronic acid and konjac root that have a plumping and refreshing effect.
Glow With Our Golden Eye Pads
---

HYALURONIC ACID POWER
Our Golden Eye Pads contain four different types of hyaluronic acid. They provide the eye area with moisture, plump skin, and reduce the appearance of wrinkles. All within a few minutes!

GOLDEN GLOW
Make your eyes sparkle! Our eye pads contain small, gold glitter particles. Perfect to brighten your under-eye area after those long nights and short days.

ANTI-AGING-BOOST
Another powerful ingredient in our Golden Eye Pads is barley. It helps protect against harmful substances and free radicals. This keeps your skin looking fresh and radiant!

MADE IN THE BLACK FOREST
We have been producing effective, natural skincare in the Black Forest, Germany for over 60 years! We use water from our own natural deep spring in all our products.
Did you know?
---
Our Anti-Aging Eye Pads gold are made from botanical cellulose, which makes them biodegradable.