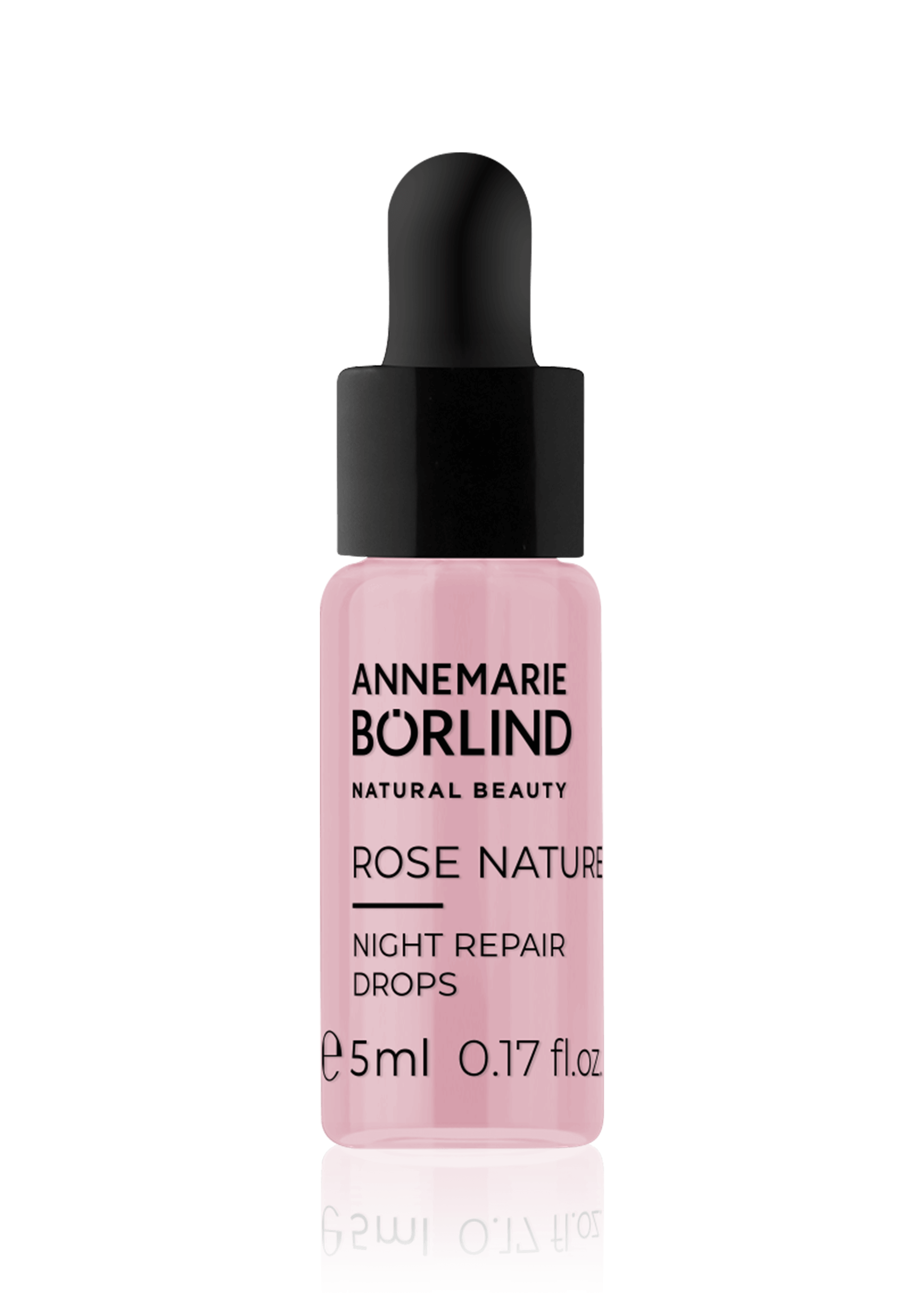 FREE GIFT
ROSE NATURE Night Repair Drops 5 ml (FREE GIFT)
Available, delivery time: 3-10 business days
Free shipping on orders over $80
1 Order = 1 Product donation
Sustainability and Certification
Our quality promise
No genetically modified plants
Confirmed efficacy and skin compatibility
No parabens
No silicones
No mineral oil derivatives (such as kerosenes, PEGs)
As of what age are the ROSE NATURE products recommended for use?
ROSE NATURE was developed especially for generation Y, the 25-35 age group, with a high-powered lifestyle.
For what skin type is the ROSE NATURE series appropriate?
ROSE NATURE is suitable for normal skin that sometimes has redness caused by stress.
What does the series name signify and what does PR³ stand for?
Power of 3 Roses – The innovative ingredient complex PR³ stands for the power of the three roses that are the main active ingredients of the product series and are responsible for protection against the negative effects of stress and blue light. They leave skin radiant.
What is blue light and why it is harmful?
Blue light is the light that digital media such as smartphones, tablets and laptops emit. The energy-rich blue light rays penetrate into the skin more deeply than UV light. This has a negative impact on the skin, resulting in: damage to DNA in mitochondria, formation of free radicals, blue light-induced oxidative stress and cell damage. The negative effects of blue light accelerate skin aging.
Can the NIGHT REPAIR DROPS also be used in conjunction with other products?
Our Night Repair Drops can be used alone as a nighttime care emulsion or in conjunction with Supreme Glow Cream for richer care results. Extra tip: Add 3-4 Night Repair Drops to your liquid foundation. This will protects and preserves melatonin formation, even during "longer" nights.